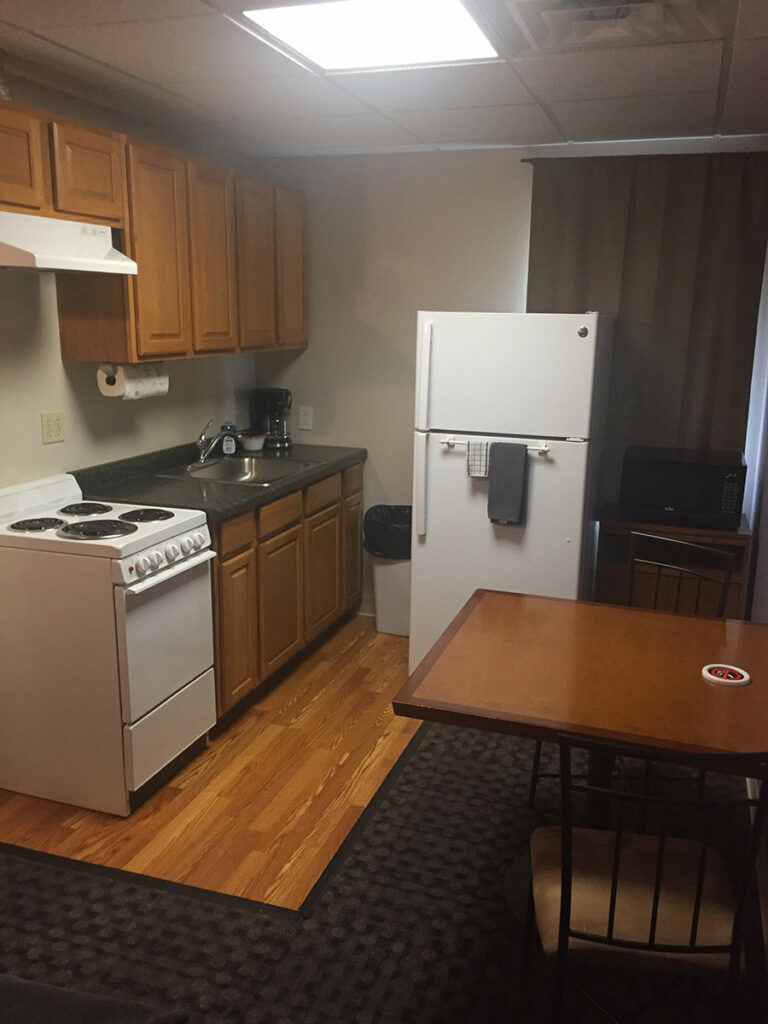 Whether you're on a vacation, or exploring the local town or enjoying hotel amenities, we believe that the size of a hotel doesn't determine how comfortable it is. Our recently remodeled boutique hotel combines the luxury of a hotel suite with the small-town charm. You will experience nothing but a pleasant stay with us.
At Hotel Geneva, we have accommodations that well suit the requirements of those who are in need of an extended stay. Our selection of premium rooms will make your stay as comfortable as possible. 
Our exclusive suites have everything that you need to feel right at home. From a complete kitchenette and laundry facility to high-speed internet and a flat-screen television, you'll get everything! With such comfortable accommodation, you'll forget that you're in a hotel room. When you choose to stay with us, you're not just another number, you're an honored guest.
For hotel accommodations that will never disappoint you, contact Hotel Geneva to reserve your room today.
Ask us about the room rates for an extended stay.